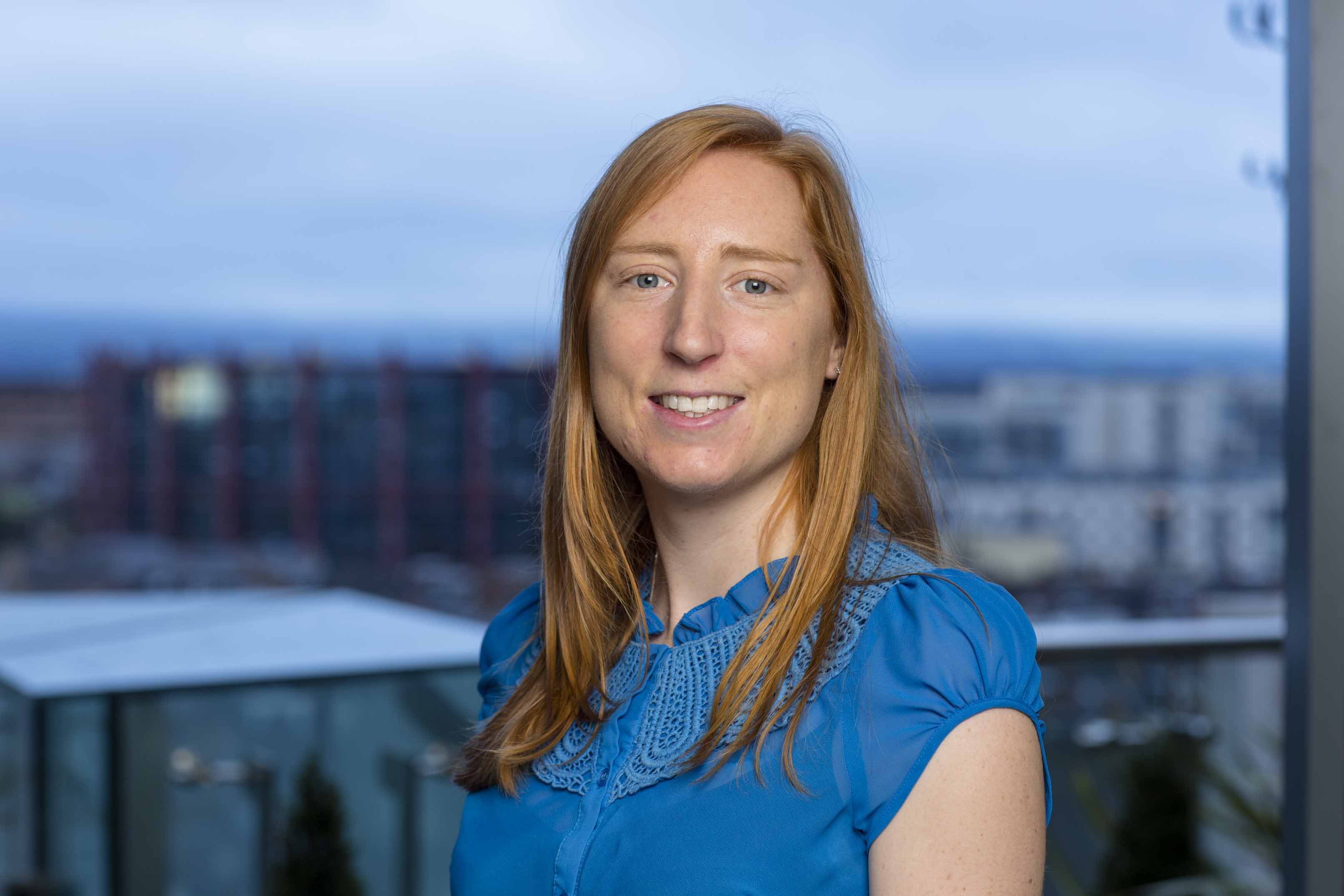 Your name?
Alison Orr
Your job title?
Hydrogeologist
What are the main tasks and responsibilities?
I carry out hydrogeological (groundwater) assessments for various types of projects including buildings and road projects, water supply schemes and contaminated land projects.
Describe a typical day?
What are the daily activities you carry out/ daily structure or routine events?
Every day is different. I am sometimes on site gathering data such as water levels or water samples or supervising borehole drilling. During days in the office I generally prepare reports and drawings using the data gathered.
What do you find most interesting?
What are the things you like best about the job?
There is something new to learn every day. Every project if different and often involves solving problems and developing a picture of the groundwater dynamics.
What's not so cool? What are the main challenges?
The things you don't boast about! Necessary aspects of the job you least like.
Icy winter rain…
How do you use mathematics within your job?
I often need to calculate parameters which I use to develop our understanding of the hydrogeology. It is important to understand how the equations work to manipulate them and solve for the parameter required.
What type of mathematics do you use to solve problems?
Who or what has most influenced your career direction?
Family members /careers guidance counsellor /peers /teacher / voluntary work, work experience/ promotions / travel etc.
Does your job allow you to have a lifestyle you are happy with?
Family life /leisure activities /security / progression opportunities?
What subjects did you take (and why did you take them?) in school and did they influence your career path?
I really enjoyed geography and biology in school because I love the outdoors and learning about the world around us. These subjects influenced my decision to go to university and study environmental science.
What is your education to date?
Since secondary school I have completed a BSc in Environmental Science, an MSc in Environmental Engineering and a PhD in hydrogeology/hydrochemistry.
What aspects of your education have proven most important for your job?
Were there any courses /subjects /modules that were particularly relevant?
Did you like maths at school?
What you found easy, what you found hard, how did you overcome these difficult parts of mathematics (if at all)?
I liked maths in school. I did ordinary level for the leaving certificate.
What aspects of the mathematics curriculum or mathematics courses have proven most important for your job?
Were there any courses or specialty branch of mathematics that were particularly relevant?
[Your response]
What other skills do you think someone should obtain if they wanted to pursue your career?
For example computer coding, project management, languages.
Computer coding
Report writing
Project management
A driver's license is really important so you can travel to site.
What advice would you give to someone considering this job?
What qualities / skills / values / interests / education would someone need to have to 'fit' your job? What can give them an 'edge'?
Hydrogeology is a great career if you are interested in the environment and problem solving. A bachelor's degree in geology or environmental science is a useful foundation. To gain more specific hydrogeology skills and knowledge master's programs are available in hydrogeology in the UK (University of Birmingham or Strathclyde University).
What kinds of work experience would provide a good background for this position?
Include any similar types of work that might help provide a 'taster' for the position.
Work experience in an environmental / engineering consultancies, government agencies such as the Environmental Protection Agency or county councils or environmental NGOs such as SWAN.