Declan Keegan:
Pension Advisor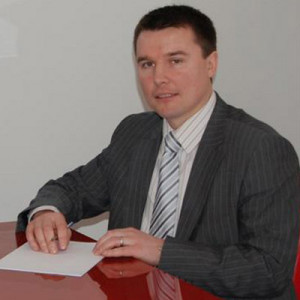 Your name?
Declan Keegan
Your job title?
Pension Advisor
What are your main tasks / responsibilities as a pension advisor specialist?
My main tasks and responsibilities as a pension advisor is to assist our clients with planning, in a tax efficient manner, towards making pension provision for retirement. We work with clients in pre-retirement planning, with planning towards their exit from their pension and we advise on retirement options at the point of retirement, helping our clients maximise their pension fund. We also assist & advise clients with post retirement investment options, where they continue to control and manage their pension fund throughout their retirement.
How do you use mathematics within your job?
Mathematics is an integral part of our work, at all levels of pension planning calculations are required, whether calculating income & tax thresholds, client affordability, projection Investment returns etc…
What type of mathematics for you use to solve problems?
All basic Mathematics are used including addition, subtraction, multiplication, division, percentage, compounding etc. We have actuarial calculations in certain areas such as when calculating annuity rates.
What aspects of the mathematics curriculum or mathematics courses have proven most useful to you?
Both Mathematics from school level and college level are all useful to me in my job.
What is your education to date? 
Secondary Level
3rd Level – Certificate in Business Studies
3rd Level – Diploma in Business Studies
Further Studies throughout Work Career – Diploma in Investments
Further Studies throughout Work Career – Diploma in Pensions
Further Studies throughout Work Career – QFA ( Qualified Financial Adviser)
What advice would you give to someone considering your job?
Become as knowledgeable as you can on your subject and always put the interest of your client first.
What do you find most interesting in your job and what do you find are the main challenges?
I find helping clients maximise their Income, Assets very interesting and guiding clients in areas which are specialised and niche. We tailor our service to give higher level advice. The main challenges are keeping abreast of changes in Pension Legislation and Central Bank requirements.
---