PlayerTek:
Sport Analytics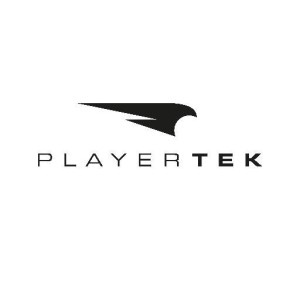 Company Name:
PLAYERTEK
Area:
Sport Performance
What is PLAYERTEK?
PLAYERTEK is a professional-grade sensor device and web based software that measures physical performance during football. It includes an advanced GPS (Global Positioning System) designed for football (Soccer, Rugby, GAA) and a range of smart sensors. PLAYERTEK is the world's first football GPS system designed specifically for consumers (everyone –rather than just professionals). It is very accurate and extremely easy to use. The system includes smart sensors and sophisticated algorithms designed to work for football players at all levels. Beginners can benefit from simple advice while advanced players or sports scientists can dive into the details.
Who should use PLAYERTEK?
The system helps players to improve their football training, their strength and conditioning and their performance. PLAYERTEK can be used by all Soccer, Rugby, Field Hockey and GAA players.
What can PLAYERTEK measure?
PLAYERTEK accurately measures distance, sprint distance, power plays, impacts, top speed, metres-per-minute, energy (calories), power output and work-ratio as well as providing clear activity charts, heatmaps, comparison charts and group reports, seasonal & weekly analysis and five-minute breakdown charts. Get deep insight into how your players' physical performance in training compares and changes during games.
Charts and reports
Activity Chart (speed every 0.1 seconds)
5 minute breakdown (all metrics –great for reviewing performance within a game)
Season workload chart (view a player's full season)
Player head-to-head comparison (same or other player, different periods or sessions, metrics and heat maps)
Session Workload metrics –numbers and radar chart
Session Intensity metrics –numbers and radar chart
Daily Team charts –all selected players, all metrics in bar charts and single click PDF reports.
Monthly Team charts –all selected players, all metrics in bar charts and single click PDF reports
Pitch Coverage (Heat Maps)
Milestones and achievements
Will PLAYERTEK tell me what levels of physical performance I need to achieve?
PLAYERTEK has a unique feature that lets you compare your physical performance directly with that of professional footballers. You can set training targets in a simple way based directly on your favourite players. PLAYERTEK also provides leagues so that you can see where you rank alongside other players in your area or age group. In this way you can understand where your physical performance is, or where it needs to be relative to other players at your level. Please note: like all exercise it is important that you train safely and that you listen to your own body (and to your doctor or other medical staff where appropriate). PLAYERTEK is not a medical device and should not be used for safety critical or medical tool.
What else does PLAYERTEK measure?
PLAYERTEK measures the amount of calories (energy) a player burns, the number of power plays, the number of impacts, the player's power output, intensity, and the player's location on the pitch. The system also counts power plays and several other metrics.
What is a Power Play?
A power play is when a player makes significant physical action –scientifically it is defined as when the player's body generates high power (25 watts/kg for an 18-year-old player) for more than one second. Typically this happens when the player makes an explosive run (accelerates or sprints).
PLAYERTEK is based in Drogheda and was founded by Ronan Mac Ruairi and Kevin McDaid, both of whom have worked in education and technology development for years.