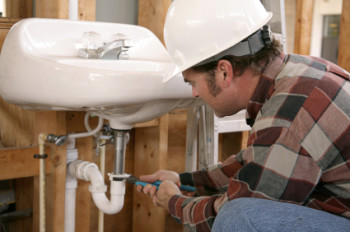 Your name?
James Murphy
Your job title?
Plumber
---
What are your main tasks / responsibilities?
Installing and maintaining heating systems, repairing sanitation plumbing systems, fitting domestic appliances such as dishwashers…
How do you use mathematics in your profession?
Some basic hydraulics, for example certain pumps have certain flow rates so knowing the size of the project (for example a house) a specific pump might not be powerful enough for the capacity of water that needs to be circulated. Unit conversion is also required. A lot of plumbing fittings are in inches, where I am more used to working in centimeters! Measurements pretty much occur every hour in my job!
Career Pathway?
I became an apprentice plumber with a local plumber after school. Duration was four years with on the job experience and occasional coursework (which I hated!)